Sewer Lines Consider It Handled
Sewer Line Repair in Rancho Cucamonga
Fixing Sewer Lines throughout Southern California
Ramco Plumbing, Heating & Air's trenchless sewer repair technology has saved homeowners thousands of dollars and valuable time. This method of sewer repair allows us to eliminate a massive disruption of your yard and landscape just to fix a pipe. It is possible for sewer repair to be a lot less invasive and messy than it used to be.
If you suspect a sewer line problem, call in the Rancho Cucamonga plumbers at Ramco Plumbing, Heating & Air. We offer sewer inspection and repair services you can count on.
To schedule a Rancho Cucamonga sewer line repair service, give us a call at (909) 742-7001 or complete our online contact form.
Identify Plumbing Problems
What's the holdup? Are you curious about what is stopping up your home's pipes? Are you buying or selling a house and need things taken care of? Using our state-of-the-art sewer inspection camera, Ramco can tell you what's clogging up your sewers and explain how to fix it fast!
With a camera inspection, you will easily be able to see on a screen what the holdup is. Some of these causes may need pipe clearing methods like hydro jetting, while others might require a replacement job such as trenchless pipe lining.
Comprehensive Sewer Repair
You are a good candidate for sewer repair if you are experiencing:
Strong smell of sewage and mold, especially around the basement
Drains back up with a gurgling sound
Frequent plumbing backups
Clogs that don't go away
Patches in the yard that are especially lush (due to the "fertilizer")
A dip in the yard or sinkholes, where dirt is falling into the pipe
When faced with imminent repairs, trenchless sewer repair is the easiest and most effective solution. We always follow four vital steps to get your plumbing back in order. We use Cured in Place Pipe (CIPP) lining, which has a smooth interior and no joints.
When you call Ramco Plumbing, Heating & Air for sewer repair, you can expect:
A trained installer will assess what the job site requires
Your pipe will be thoroughly cleaned using a high-pressure jetting process
The liner will be installed into the cleaned line
The repaired pipe will be returned to full service
Discover the Solution Today
If you're looking for a properly licensed, insured, and bonded plumbing company to give you a clear visual explanation of what is wrong with your sewer, our Rancho Cucamonga sewer line repair services are here for you. We only offer the most efficient and cost-effective solutions for your home or business. Our plumbers in Rancho Cucamonga arrive on time and dedicate themselves to solving your plumbing problem.
Reach us at (909) 742-7001 and get service in 60-90 minutes or an appointment for sewer line repair in Rancho Cucamonga at your convenience.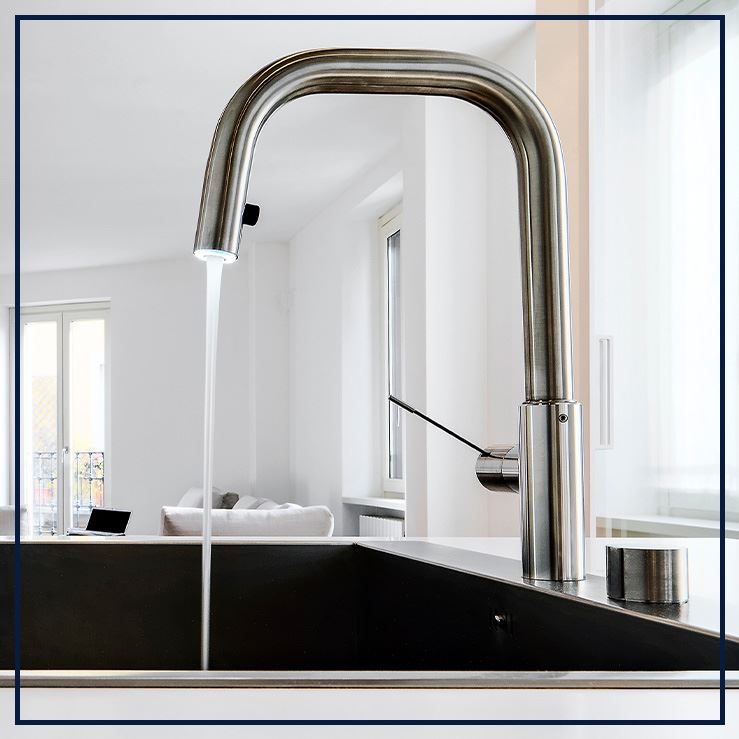 Why Choose Our Plumbing & HVAC Specialists?
Consider It Handled
Emergency Service Available Year-Round

We Always Give Fair, Upfront Pricing

Guaranteed Service In 60-90 Minutes

We Have Money-Saving Offers

We Are Proud To Have 5-Star Reviews

Free No Obligation In-Home Estimates