Tankless Water Heater Repair & Installation Consider It Handled
Rancho Cucamonga Tankless Water Heater Repair & Installation
On Demand Water Heaters in Southern California
When you jump in the shower, you expect a reliable and steady supply of hot water. A tankless water heater offers a constant supply of hot water on demand. If you are interested in upgrading to a tankless model or need repair for your tankless water heater, call Ramco Plumbing. Our qualified plumbers offer tankless water heater repair and installation in Rancho Cucamonga and surrounding communities.
Contact Ramco Plumbing at (909) 742-7001 for tankless water heater installation or repair.
Reap the Benefits of a Tankless Water Heater
Tankless water heaters only heat water as it is needed. When you turn on a faucet or start the washing machine or dishwasher, the heating process is started instantly. This means you are not limited to the water that can be held in a storage tank. You will have plenty of hot water and save money, since tankless water heaters generate more hot water with much less energy.
Tankless water heaters offer:
Instant access to hot water
A smaller size that takes up less space
Lower energy costs
Less frequent repairs
Twice the lifespan of a traditional water heater
If you frequently run out of hot water or want to reduce energy consumption for financial or environmental reasons, a tankless water heater may be the ideal choice for your home. Although these water heaters are more expensive than a traditional water heater with a storage tank, they can last for up to 20 years. Because they cost less to operate and have double the lifespan, you can expect a great return on investment.
How to Choose a Tankless Water Heater
We offer traditional and tankless water heater repair and installation in Rancho Cucamonga to provide the right option for every homeowner. When choosing a tankless water heater, it's important to:
determine the correct size is important for supplying hot water for your family's needs
consider flow rate, which is expressed as gallons per minute, to ensure that your new water heater provides enough hot water
Our technicians have the product knowledge and expertise to evaluate your home's hot water needs to ensure that your new water heater will meet your demand. We offer high quality tankless water heaters from top brands, such as Rinnai, Noritz, Takagi, and Navien. Our technicians perform tankless water heater installation to the highest standards of quality. We stand behind our work and your satisfaction is 100% guaranteed.
Repair for All Tankless Models
While tankless water heaters break down less frequently than traditional models, things can occasionally still go wrong. When you wake up to no hot water or the water turns cold in the middle of your shower, you can count on us to arrive quickly and get your hot water restored. We offer tankless water heater repair and installation in Rancho Cucamonga to solve any hot water issue.
Our technicians are skilled at troubleshooting water heater problems to determine what component is malfunctioning and restore your hot water. We know that losing hot water is disruptive, which is the reason we guarantee service within 60 to 90 minutes from the time you call for repair.
If you need help with your water heater or want to upgrade to a tankless model, contact us online or call (909) 742-7001 for quality products and expert service.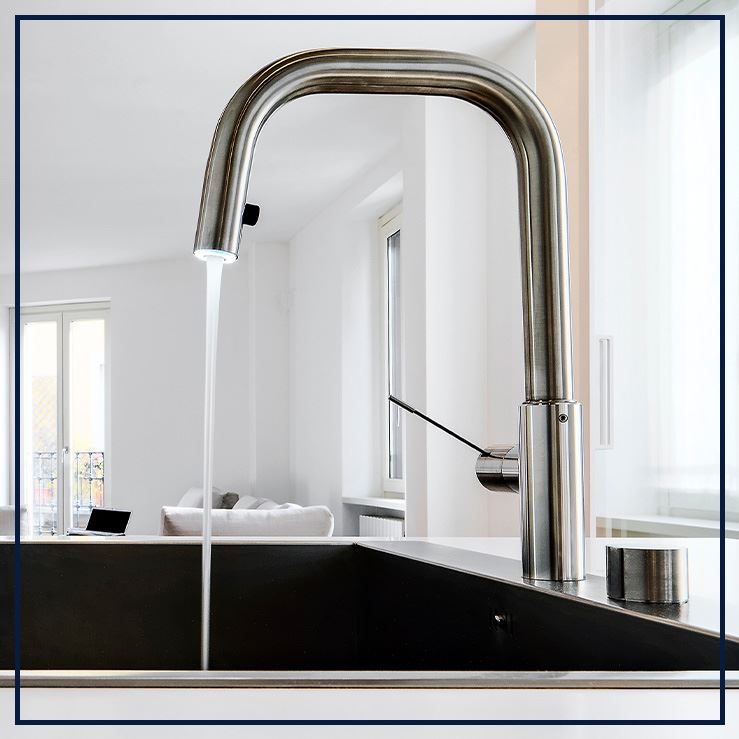 Why Choose Our Plumbing & HVAC Specialists?
Consider It Handled
Emergency Service Available Year-Round

We Always Give Fair, Upfront Pricing

Guaranteed Service In 60-90 Minutes

We Have Money-Saving Offers

We Are Proud To Have 5-Star Reviews

Free No Obligation In-Home Estimates