Water Heater Consider It Handled
Rancho Cucamonga Water Heater Repair & Installation
Repair & Replacement in Southern California
How do you test the temperature of your shower? Do you stick a hand or toe in, or just jump right in and hope for the best? When the water won't get hot or suddenly gets cold in the middle of your shower, call Ramco Plumbing, Heating & Air.
Our experienced Rancho Cucamonga plumbers arrive quickly to provide water heater repair or replacement in Rancho Cucamonga and the surrounding areas of Southern California, so you can enjoy access to hot water when you need it. Contact a water heater technician in Rancho Cucamonga from our plumbing company.
Call (909) 742-7001 or contact online for professional Rancho Cucamonga water heater repair and replacement.
Should you Repair or Replace Your Water Heater?
When water heaters stop working, our customers want to know if repair or replacement is the best option. In some situations, it may be possible to repair your water heater in Rancho Cucamonga and save the expense of replacement. Water heaters that are good candidates for repair are usually only a few years old and have problems that can be fixed fairly easily and inexpensively. If certain problems continue to occur you may need a water heater repair in Rancho Cucamonga.
Water Heater Repair May Be Possible If the Problem Occurs In the:
Thermostat
Heating element
Pilot light
Valve
Our Rancho Cucamonga water heater repair team is knowledgeable about the repair of traditional and tankless water heaters. We are skilled at troubleshooting to determine the source of the problem and replace the broken or damaged component to restore the hot water to your home. Our Rancho Cucamonga water heater company understands that being without hot water disrupts your daily routine – that's why we guarantee service within 60 to 90 minutes of your call.
Can You DIY Water Heater Installation?
Installing a water heater can be a complex task and may require some plumbing and electrical skills. It's crucial to carefully follow the manufacturer's instructions and guidelines during the installation process to ensure safety and proper functioning.
If you're unsure or uncomfortable with any aspect of the installation, it's recommended to hire a professional plumber or electrician to do the job to avoid potential risks or mistakes that could lead to damage or injury.
How To Choose A Water Heater
When it is time to upgrade your water heater, consider the gallon capacity, size, recovery rate, fuel source, and energy efficiency rating to find the right unit for your home. If your water heater is more than 10 years old or repair is not possible, replacement may be the better option. However, these are not the only signs that indicate a new system is needed. Keep an eye out for the following to best determine if you need a new hot water heater.
When To Replace A Water Heater:
If you hear rumbling or clanging sounds coming from the water heater
If there is a large accumulation of sediment in the tank
If your system is producing water that is rusty
If there is water pooling around the water heater, indicating a leak in the tank
If your water heater is no longer producing a sufficient supply of hot water
Water Heater Experts Near You
Our Rancho Cucamonga water heater replacement team, installs traditional water heaters from Bradford & White and tankless water heaters from Navien, Rinnai, Noritz, and Takagi. Any water heater technician at our company is an expert in their field and will resolve any issues you need to be fixed. Don't wait, give our water heater specialist a call today.
If you need help with your water heater, call (909) 742-7001 or contact us online for expert Rancho Cucamonga water heater replacement services and quality products.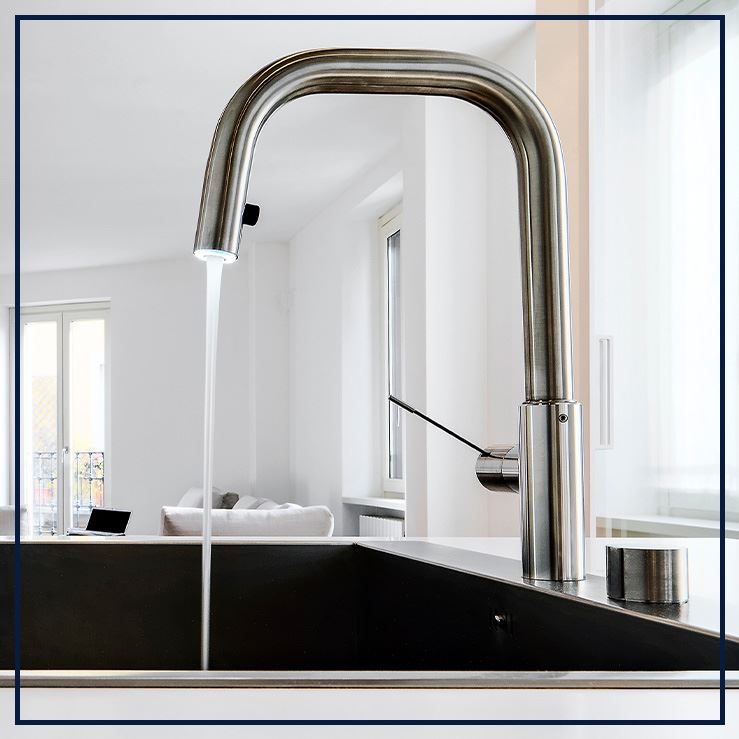 Why Choose Our Plumbing & HVAC Specialists?
Consider It Handled
Emergency Service Available Year-Round

We Always Give Fair, Upfront Pricing

Guaranteed Service In 60-90 Minutes

We Have Money-Saving Offers

We Are Proud To Have 5-Star Reviews

Free No Obligation In-Home Estimates