Shower & Tub Repair Consider It Handled
Shower & Tub Repair in Rancho Cucamonga
Fast Fixes & Installation Done Right
A crack in your tub or shower isn't just a cosmetic issue – it's a passageway for leaks. If you are starting to believe that your shower or bathtub needs attention, the good news is that you probably don't have to replace everything. However, certain problems should be taken care of quickly before replacement is your only option.
Ramco Plumbing, Heating & Air is here to help with any shower or tub issue you may encounter. Our highly trained shower and tub plumbers in Rancho Cucamonga have all the experience and tools needed to solve your problem quickly and effectively.
If you suspect a problem with your shower or bathtub, please contact our Rancho Cucamonga plumbers us at (909) 742-7001 or online for repair service.
Signs Your Shower or Bath Needs Repair
Is that tiny crack anything to worry about? Is that rust stain a bad sign? Repairing a crack in the bathtub is a very common problem we deal with at Ramco Plumbing. If your bathtub is made of fiberglass and it's been installed improperly, dropping something heavy can cause a crack to appear on the bathtub.
Abrasive cleaners can also remove the finish and gloss of the tub and allow the bathtub to adsorb more moisture. In order to avoid this, although it may be more costly in the beginning, investing in a higher quality material than fiberglass, such as stone resin can help cracks to be avoided. Below are a few tips on what to be on the look out for with your shower or tub,
You should call in a professional plumber if you notice:
Cracks - As we mentioned above, anything from a heavy object being dropped or abrasive cleaners, these sorts of things can cause divots which can then lead to even bigger cracks over time. If your bathtub suffered a stress crack or hairline crack, call our expert team of bathtub repair and we'll send out one of our professional technicians to help.
Rust: Rust is mostly a cosmetic issue, but that doesn't mean you want it in your tub or shower.
Stains: Stains can indicate bacterial growth. If they are very deep, you will need professional help.
Even if your shower or tub problem won't cause leaks, Ramco Plumbing, Heating & Air can see to it that any unsightly signs of damage or wear are fixed.
When Things Are Beyond Repair
You might be surprised to know what exactly can be fixed. Our Rancho Cucamonga plumbers can do simpler repairs such as refinishing or repairing that can provide a great result. However, if you do need a total replacement, we are fully equipped to get the job done with as little disruption as possible.
Ramco Plumbing, Heating & Air can refinish your bathing area and fix all cracks and leaks, leaving you with a refreshed shower and bath with great leak insurance. We are a family-based company that has had the trust of Southern California homeowners since 1993. Every year is a chance to prove that we're still dedicated to providing reliable plumbing services to our neighbors.
Call (909) 742-7001 for a free quote for quality Rancho Cucamonga shower installation and repair services.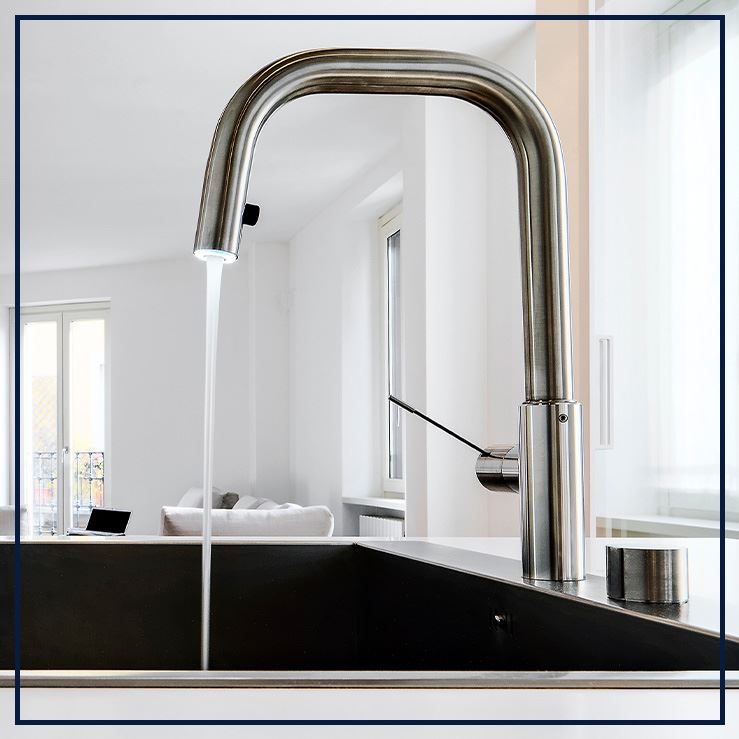 Why Choose Our Plumbing & HVAC Specialists?
Consider It Handled
Emergency Service Available Year-Round

We Always Give Fair, Upfront Pricing

Guaranteed Service In 60-90 Minutes

We Have Money-Saving Offers

We Are Proud To Have 5-Star Reviews

Free No Obligation In-Home Estimates